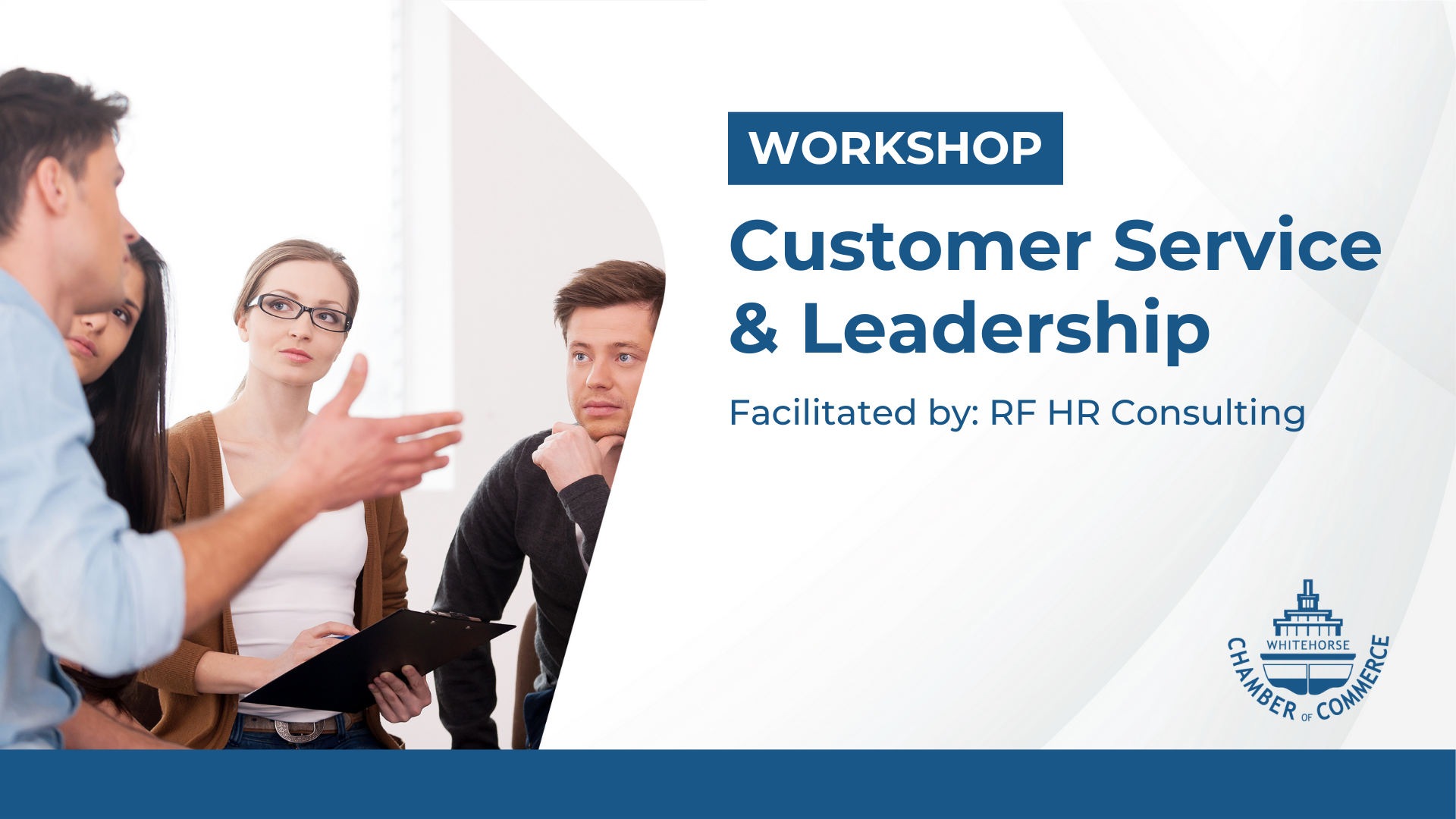 Customer Service and Leadership Workshop
Strong Leadership is an essential component of the customer service equation in the workplace.
In this workshop, you will learn about customer excellence, leadership behavior's, navigating change, communication, and creativity.  Discover foundational soft and hard skills that contribute to the continuous customer-service learning process. Participants will learn the differences between customer support, customer service and customer success and discover the importance of the understanding the marketplace and value propositions.  
 
Join us for this interactive workshop and collaboratively explore the elements that make up successful customer service, consumer behavior and leadership practices.
 
Grow as a leader and learn how to leverage your curiosity, develop questions, and approach difficult conversations to help develop your customer service team. 
Facilitated by: RF HR Consulting
Dates: November 8 & 10, November 15 & 17 (Four Sessions)
Time: 8:30 AM -10:30 AM
Deliver: In Person
Location: Whitehorse Chamber of Commerce, 101-302 Steele St. Suite
Cost: $100 * seats are limited
Click here to register
Have questions about Customer Service and Leadership Workshop? Please contact us.
---