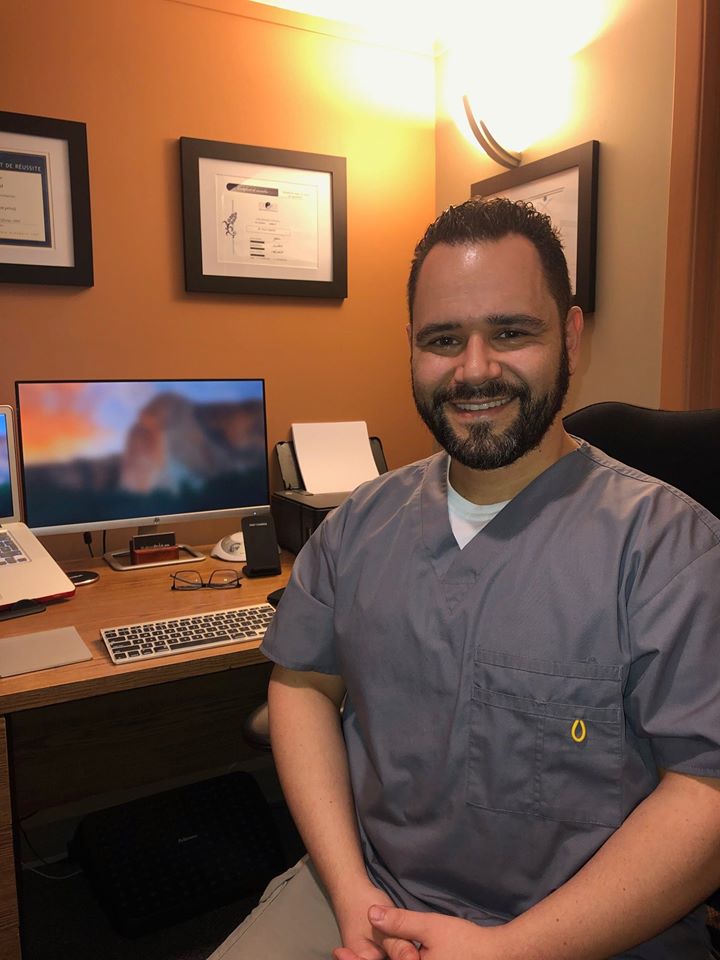 There is a profound energy, a good energy, when you meet our next #LookInside feature. Personality combined with professionalism gives Vasco Sequeria a leg-up as a local entrepreneur. This story is a story of a dream that became a reality; a love story in the land of opportunity that is, Whitehorse. 
The Yukon Posture Institute officially opened on March 1st of this year. Four-years in the making, this business offers Yukoners: digital posture analysis, injury prevention workshops, onsite ergonomic assessments and complimentary healthcare services to rural and remote communities in our territory. 
Vasco shares, "We opened the first posture correction clinic this year, offering digital posture analysis to the community. This new state of the art technology is the solution to reverse the growing epidemic of posture decline." Referred to as the 'pioneers of postural ergonomics", Yukon Posture Institute provides a new way of looking at office ergonomics. They focus on the human being first, and second the environment. Contrary to the old broken way of looking at ergonomics, Vasco shares, they are focusing on the future. Innovation at its finest. "This approach reduces cost associated with expensive, sometimes unnecessary ergonomic furniture; it prevents musculoskeletal injuries in the workplace and increases productivity and decreases absenteeism". 
They are also on a mission to eradicate "the sitting disease" and "tech neck" posture. Vasco knows that many Yukoners sit at a desk to perform their work, and wants the best for everyone. "We love how open minded people are in the North, we feel that Yukoner's are increasingly more engages in championing health and wellness." 
The Institute is very proud to serve the YG and First Nation Communities. They most recently have collaborated with Carmacks and Haines Junction communities to provide their services. Vasco lights up when he speaks about education and visiting schools and teaching children how to prevent injury from the harmful consequences of technology like the smart phone. While he has had many memorable days on the job, Vasco shares that one day in Haines Junction was particularly favourable. "When we brought out digital posture analysis to Haines Junction, it brought a tear to my eye knowing that we are serving people who do not always have access to high-quality, innovative health and wellness care." 
This is simply just the beginning too. With big plans to continue to expand and evolve into the Northern Territories, and create new partnerships with government, Vasco's mission to create positive community outcomes and empower health and wellness in Northern Canada will soon be a reality. 
Vasco has dedicated many hours to his tireless efforts to create this #smallbusiness for himself and his family. A dreamer, an advocate, a family man and Bean North Coffee Roasting Co. Ltd. coffee fan, we are certain Vasco will move mountains here in the North. Thank you for sharing your story with us Vasco! For more information on Yukon Posture Institute, and to book an appointment with Vasco, please visit: https://yukonpostureinstitute.com/.