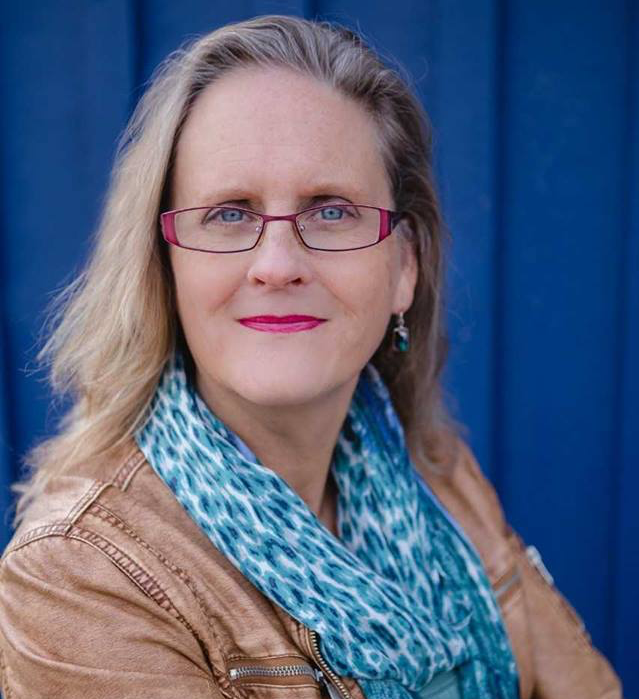 Professional Coaching, it's a career we are increasingly learning more about, and see having great impact in our local business community.
Our next #LookInside Feature introduces local Entrepreneur, Tanya Lanigan with BreakPoint Solutions, who's business models partnering with leaders in the community, and establishing a commitment to a new direction in their career or life. A model which "allows people to evaluate their current path, effort and results, be introspective about where they are and where they want to move forward and together we reset for future success." Tanya recognizes "one to one coaching" to be the facilitation used to help drive the best results.
"What got me into coaching was my driving desire to have an impact on leadership and to contribute to building leadership capacity. I have learned in my previous leadership roles that the bench strength of your organization is key to sustaining innovation and growth. With coaching, it was an opportunity to help people and have an impact in their lives. From my work as a leadership coach, I developed a burning desire to help people reach their goals and reach their potential."
Tanya is an accredited Professional Certified Coach with the International Coach Federation. With a deep commitment to connect and co-create impactful change within leaders and organizations, Tanya partners with them to assist them in accelerating their target goals. Through her coaching, Tanya shares, "I deftly build trust and consistently gets results."
Tanya is also a Certified facilitator for coaching courses such as "Personal Groundwork for Coaching". This online work allows her to collaborate with coaches from Colorado to New Mexico, from Philadelphia to Australia. Pretty neat! Tanya's impressions also span our great Country, "I currently collaborate with coaches in Yukon, Nunavut, in BC, in Alberta, Manitoba, Ontario, and PEI". Tanya shares, "the importance of leadership development, culturally inclusivity and equity in order to foster and sustain cultures of innovation and capacity building."
Anyone can connect with Tanya, she coaches in person, by phone or though Zoom.
"At the heart of my entire career, I have primarily worked in the Traditional Territories of the Kwanlin Dün, and Ta'an Kwach'an Council-my career work has shifted to now include Leadership development across the North.
Tanya also is a certified in "MBTI-Myers Briggs Type Indicator" which helps businesses identify their culture and new hiring. "I believe that organizations who invest in leadership coaching can unleash outstanding results in their people, moving them from high potential to high performance." Tanya offers training courses in Coaching Skills to help organizations bring a coaching culture into their organization. Recently, she learned that she has qualified to be part of the Yukon Government's professional coaching team! "I am honoured and excited about my future coaching relationship with leaders in Yukon and leaders in the Yukon overall."
We asked Tanya what specifically she enjoys about working in the North.
"The North is a community of dedicated local leaders who are committed to excellence, innovation and to cultural inclusivity in the North. Here we have hard working entrepreneurs whose business is appreciated and supported by Yukoners. Here we have folks who are dedicated to making and supporting the North as a place of strong economic growth, and opportunity for our citizens."
For Tanya, she understands that In the Yukon we are small enough, with deep direct authentic connections among diverse sectors where we can quickly put the necessary people at the table, co-create vision and laser down to aligning core values; values that are unique to a proud northern community, and align these values to our mission and effectively execute and support action plans.
"My focus is to serve this magnificent territory in leadership development, to build capacity, build bench strength in the North." Tanya gives back to her community. She has collaborated with Volunteer Bénévoles Yukon, Little Footprints, Big Steps, and Humane Society Yukon as a facilitator in efforts to create a future for the Second Hand Store.
Tanya is deeply connected and committed to her community. Her Coaching Café at (co)space and her pro bono is a testament to her caring nature and dedication to Whitehorse. This week, Tanya and Maureen Johnstone, another professional coach with the International Coach Federation, are inviting people to try coaching, for free! During this year's International Coaching Week (May 7-13, 2018) Tanya and Maureen invite individuals and organizations from around the Yukon to "Experience Coaching". International Coaching Week, an annual celebration, is intended to educate the public about the value of working with a professional coach and to acknowledge the results and progress made through the coaching process.
For more information on a free coaching day this week, please visit: https://cospacenorth.com/event/the-coaching-experience/
Thank you, Tanya, for sharing your vision, and the important role you play in our community! To connect with Tanya, visit: http://www.breakpoint.solutions/