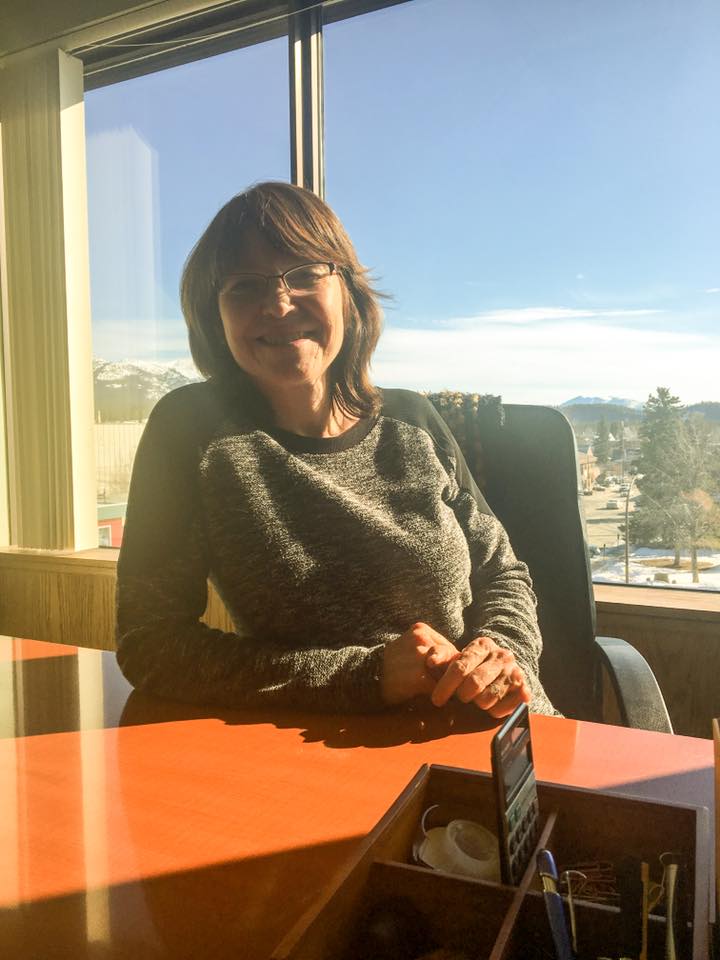 It's no wonder Maureen Johnstone is a leadership coach. Her ability to comfort, connect and create relationships come naturally. We sat down with Maureen on a beautiful March afternoon in the historic Sword Building to learn about RavenTree Coaching & Consulting, a business Maureen has built over the past 4.5 years to help people understand and lean into their leadership potential. Her business is designed for individuals and businesses fostered through mindfulness.
Maureen is a true Yukoner. Raised in Carmacks, Yukon Territory, she has spent her entire life here. She shares, "Coaching is new in Yukon. It has been a process of educating what coaching is. I am excited at the idea that trained, certified and accredited coaches in the Yukon are now being noticed by Government. I feel the goodwill and intent of the YTG".
So how does someone get into leadership coaching, considering it really is new here? "The transition happened in 2012 when I was working for Health Canada. I worked within the Government of Canada as a leader in Health & Wellness Program Management for over twenty years. I always dabbled into my own part-time businesses, but when I found coaching and decided to take that leap and training, looking back it was what I was always doing with teams and people I was working with. I was always coaching my colleagues to support their strengths, talent and what makes them unique." So now, Maureen is doing now, what she really loved then.
Maureen was also being recognized as a leader, being awarded a Northern Regional Leadership Award and fondly remembering her colleagues sharing, "Your gift was helping us uncover our own gifts and I could see myself, my greatest potential through your eyes." She adds, "I am now doing what I really enjoyed but in a different way".
Maureen shares her co-active and mindfulness approach to coaching with us. "Co" is about "being" and "active" is about "doing". This type of approach allows Maureen to help individuals find their own rhythm between who they are being and what they are doing. "We are in this society of "do do do" and when there is so much doing, you can't tap into answers of who you are what you need to do."
Maureen's work is around leader identity. She loves working with people who step up to help others and are in the service of others. She works with people to understand the story of their life. We learned that it wasn't until Maureen understood the story of her life, that she could truly help others identify that in themselves, giving clarity on their most desired impact. On this note, Maureen is also trained in Strengths Mastery. As a Strengths Facilitator, she employ's a strength based coaching approach focused on identifying and maximizing individual's unique natural talents to increase engagement and accelerate performance. "I help people learn how to understand the behaviors of their strengths and how to make the best use of them at home, at work and in the community."
Recently, Maureen was advised by YTG that she has been selected to be one of their Leadership Coaches. She shares, "I am very excited to have the opportunity to work with aspiring, emerging and seasoned leaders within Yukon Government."
Maureen is very dedicated to her community; working with organizations such as the Yukon Anti-Poverty Coalition, and being a member of the ever-growing running community, allows Maureen to feel connected. Between her and her partner, Rick, they have 4 children and 4 grandchildren. "It sure keeps us busy!"
"In my culture, your Tahltan name is what you grow into. It's what the giver sees as a glimpse in you, your potential. Like a compass pointing in the direction of your greater self." Her family name "Edzerza" comes from Telegraph Creek, B.C. and her Father came from Nova Scotia – Maureen's family spans both sides of Canada!
Finally, we ask, what do you love about business in the North? "I am part of a Northern Women's Business Network, we come together and it's very social; that little micro-social feeling gives me a sense of the business community. I don't get the competitive sense, there's a real sense of mutual and collaborative support. Of course, I also love the energy of entrepreneurs, it's very active, there's an incredible energy when you put things into action."
Maureen's business is mainly found word of mouth – so let us be the first to tell you to connect with Maureen at https://www.raventree.ca/ to grow into the leader you can genuinely be.
Thank you, Maureen, for sharing with us, and empowering us to be leaders in this amazing community! #Look Inside