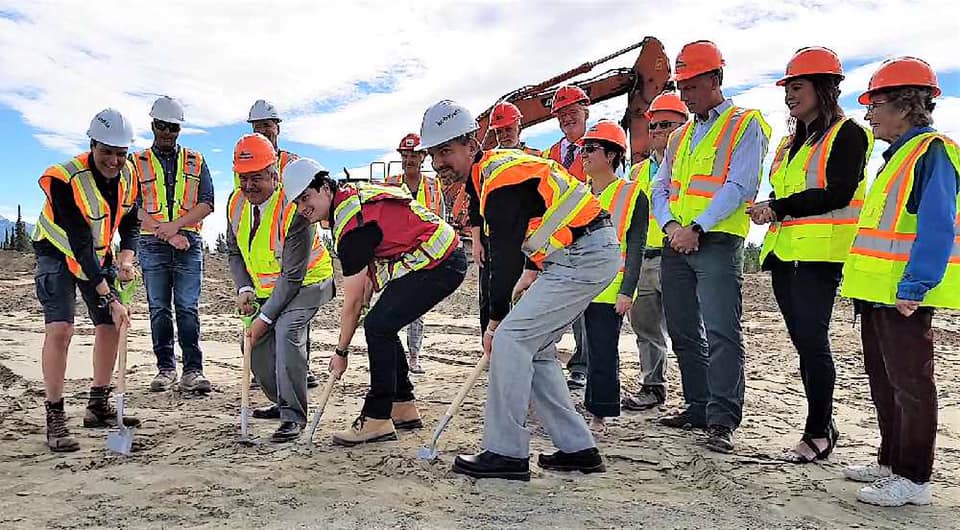 Our next #LookInside feature highlights Ketza Construction Corp, a team of over 30 local year-round professionals with over 40 years of experience in industrial, commercial, institutional, and multi residential building construction. "We are an industry leader in design-build construction, specializing in northern climates and have a long history in the mining sector in Yukon. Our versatile and dynamic team is ready to take on any construction challenge."
"We are conscientious builders with an unwavering commitment to client satisfaction. We deliver products that are designed and built on a foundation of integrity, and a commitment to the highest quality. Our clients and our partners are important to us. Many staff, if not born and raised in the North, have committed their lives and energy to developing and supporting northern communities. We have a long history of First Nation joint-venture partnerships and other co-ventures. We invest in these relationships towards making a lasting positive impact in every community we work in." 
"We are a company full of diversity, and an incredibly capable team that works with integrity to get the job done. We value our customers, stakeholders and the community we reside in", Peter Densmore, President CEO shares. 
When we met with the team we learned that, 
Integrity, growth, customer-focus, and being locally-minded are a few of the words that describe the core pillars of Ketza Construction.  
This company was founded by one person who had a dream to live and work in the most beautiful place Canada offers. A place of opportunity. Named after the Ketza River Mine (Ketza River mine is situated in the Pelly Mountains, and located near the headwaters of the Cache Creek drainage basin connected to the Ketza and Pelly rivers) this is a company decided to dream as big as the mountains which surrounds it. Perhaps the most rewarding accomplishment is knowing that Ketza is responsible for employing thousands of people during its time. Hiring, mentoring, training and schooling a variety of workers is an example of profound commitment to the community. At Ketza, their employees are family – "we deeply care about each and every one of them, which goes beyond a pay cheque". They encourage their employees to give back to the community and lead by example as they demonstrate philanthropy through volunteerism and community donations and sponsorships. Most recently, they contributed significantly to the Steve Cardiff Tiny House Community.
"In our business, quality cannot be compromised. We are a company that stays true to our word, and will never jeopardize our reputation. As one could imagine, doing business in a small city requires a considerable amount of ethics, sound-judgement and integrity – we are incredibly proud of what we have built for our community. From foundations to finishes– we build structures that we are proud to call a Ketza product, and work alongside local engineers, suppliers and trades to provide an exact product that our customers want. There is no other place that we would rather call home. Recently being awarded the $39.2M City of Whitehorse Operations Building as well as the $29M Francophone secondary school have been highlights of our continued growth and ability to provide a local solution to local challenges." 
Members of the Ketza team have volunteered in the following community organizations: Whitehorse Chamber of Commerce, Whitehorse Minor Hockey Association and JDRF.  
Thank you for your community-mindless and supporting the healthy development of our community!