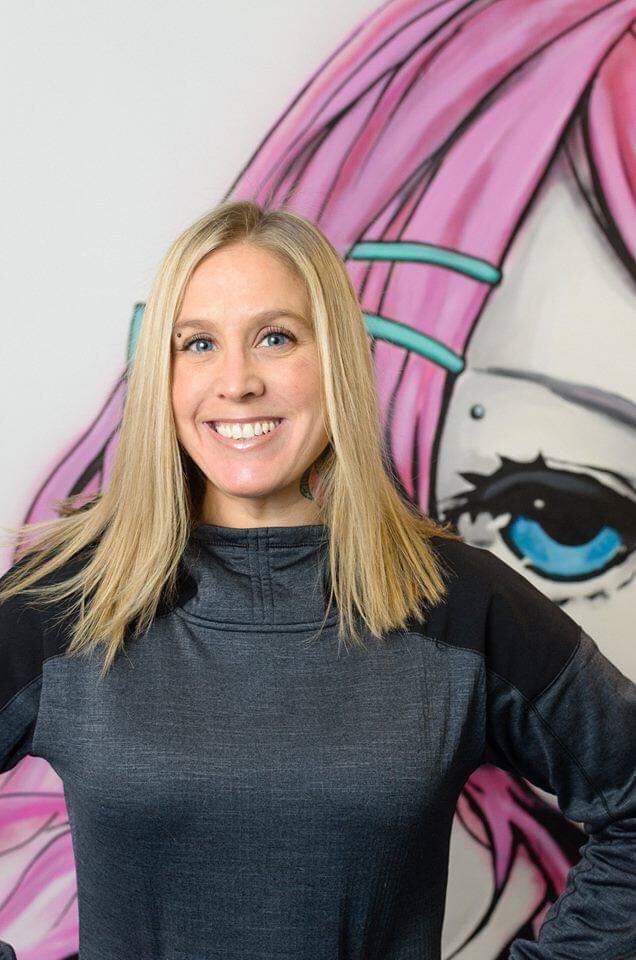 We met with one of Whitehorse's most adored and well-respected small business owner, Jordi Mikeli-Jones. Anyone who spends time with Jordi knows that she is a small business ambassador through and through, and is profoundly grateful to the Whitehorse community. 
We asked Jordi, what was the journey like starting Triple J's Music, Tattoos & Piercing, a locally owned and operated small business in Whitehorse? 
"My journey towards becoming an entrepreneur started with a solid foundation of love and passion – a passion for music, and a love for the Yukon. Growing up in Whitehorse, I was acutely aware of how little there was for music, live performances, counter-culture and alternatives to the thriving folk and country scene. Building on that passion, I took three years of business school in college. This education helped form the building blocks of Triple J's Music Café, which opened its doors on May 1, 2004. "Triple J's" represents Jordi and Jeremy Jones. In the early days, I worked three jobs for three years to get the shop off the ground. I moonlighted as the Legal Secretary/Appeals Registrar for Yukon Worker's Compensation Health and Safety Board, as well as the first female resident DJ at two local bars. 1-2 nights every week, I pulled off 18-hour work days. I did this for three years. Jeremy also worked a half-time government job with the Department of Environment. We split our time working at the shop, working half-time government jobs, while balancing home and married life. Despite repeated attempts by family members trying talk us out of starting up an independent music shop, our love and passion kept us dedicated. After five years in our humble Fourth Avenue location, we expanded to a 2-storey building at 308 Elliott Street. We rebranded as Triple J's Music, Tattoos and Piercing / gallery22, a more descriptive title showcasing our diversified services. For five years, we also ran an art gallery on our second floor. This bridged the gap between alternative music, arts and culture in our community. Triple J's continued to expand into its third and final resting home – a 3100 square foot location at 301 Main Street." 
We wanted to know what Jordi values most about being a small business owner in Whitehorse? 
"The three greatest things about owning a small business in Whitehorse:  
1. Catering to locals. By Yukoners, For Yukoners! I have helped cultivate the thriving arts and music scene in our vibrant community. I have produced hundreds of music-driven events, most of which fundraised for Yukon animals in need. Knowing I have played a small role in Yukon's landscape gives me a great sense of pride. 
2. Creating a hub for youth. It has always been my goal to give youth what I did not have growing up - access to more genres of music, live performances or activity-driven events, alternative fashion options and a forum to showcase their art.  
3. Being accountable to one's self. Leaving the government was very liberating. I no longer worked for "the man" and was able to tap into my imagination and soul on a daily basis. I sacrificed guaranteed income and paid sick leave for my passion." 
We encourage all Whitehorse residents to support local always by "looking inside" the Territory instead of shopping outside, and especially this week to honour and connect with communities everywhere! Tag your purchases with #iheartsmallbiz all day today!
Photo Credit: Christian Kuntz Photography