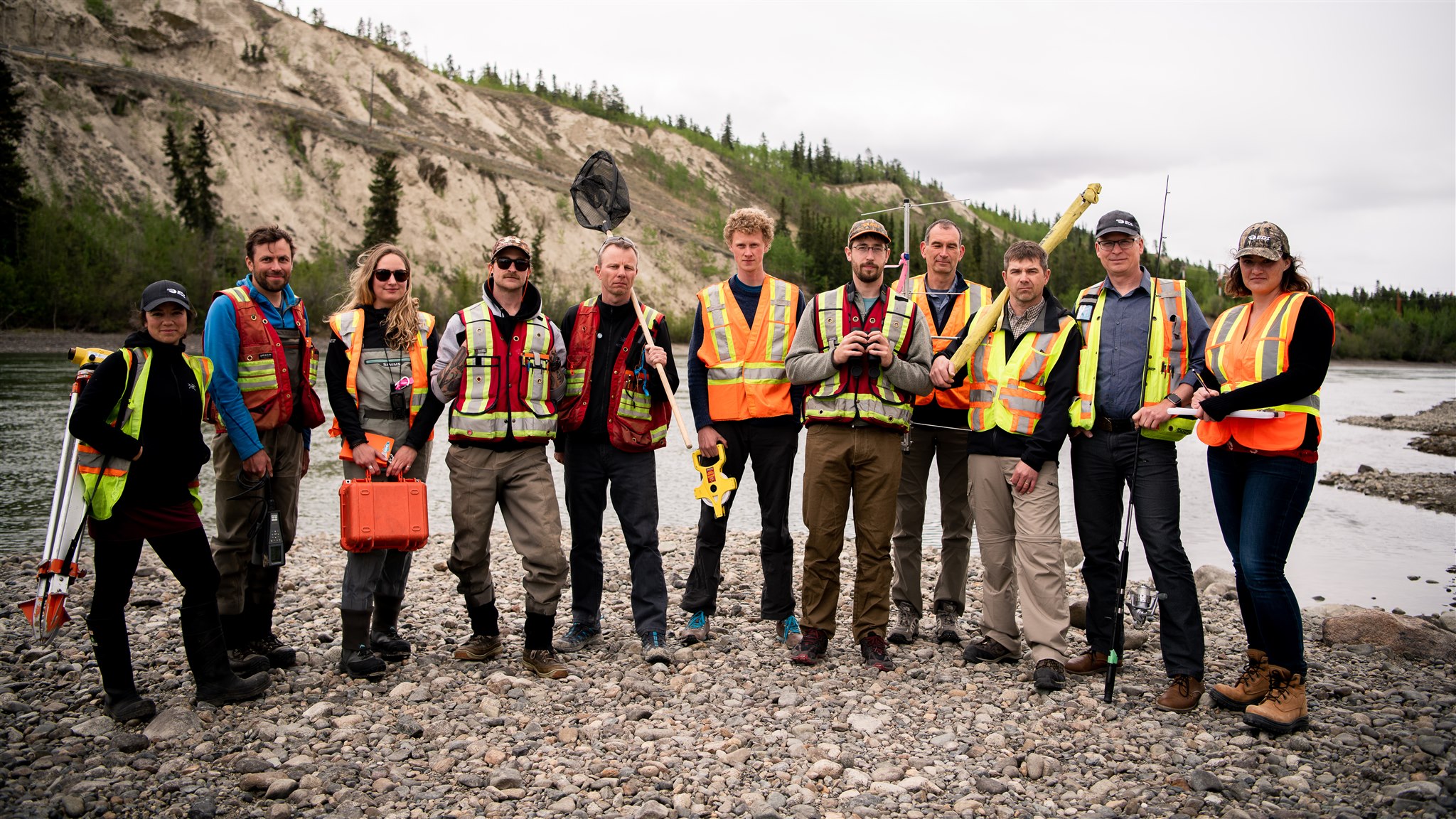 Look Inside brings you a story about a Whitehorse Chamber of Commerce Business Award Recipient: EDI Environmental Dynamics Inc., (EDI) – a team of scientists committed to the practical application of aquatic and terrestrial science, making a difference helping people and the environment. 
Environmental Dynamics Inc, focuses on living things and where they live. Specifically, EDI manages projects that relate to fish and wildlife, and their habitat. 
For the past 26 years (20 of those in Whitehorse), EDI has worked with industry, governments, and First Nations clients. "We help clients do the right thing regarding the environment and sustainable development," said Pat Tobler, senior biologist and EDI's Territories Regional Director. 
Six years after the EDI office in Prince George, BC got up and running, Pat moved to Whitehorse in 2000 to open the Yukon EDI office. "The goal was to provide local scientific expertise by Yukoners that understand Yukon's unique ecosystems and perspectives," he said. 
Pat now leads a team of 25 environmental specialists on hundreds of projects involving aquatic and terrestrial science, erosion and sediment control, and environmental assessment. Ten of EDI's Yukon employees are shareholders of the company. 
EDI was honoured with the "Giving Back to the Community Award" at June's Whitehorse Chamber of Commerce Business Awards banquet. Pat Tobler is humble about the recognition. "EDI is one of many companies that try to make a difference in our great community," he said. "We encourage our staff to buy local, be involved in the community and bring ideas of how we can help support great community events and causes." EDI staff has taken this challenge to heart and can be found playing significant roles – board members, coaches and volunteers – in the Whitehorse community. 
Building relationships with clients, community members and organizations is one of the unique aspects of doing business in Whitehorse. "It's not uncommon to sit at a sports event watching your child while sharing a coffee with a client who also has a child out on the pitch. Clients and colleagues are neighbours, fellow board members and volunteers just like us." 
EDI staff are passionate about what they do and care deeply about where they live and work. "Our clients come to us at times with challenging projects and we take a balanced and unbiased approach to help them make sound decisions." 
EDI's team frequently travels to remote parts of the Yukon to complete their work. "Our best days are often associated with unique biological discoveries, seeing spectacular areas, or helping people achieve their project goals." 
Pat is especially proud of work with First Nation clients to initiate and implement salmon restoration projects. "Salmon is such an important part of First Nation culture, and anything we can do to help bring back more salmon is especially rewarding to us," he said. 
This year, EDI is celebrating its 20th year of operation in the Yukon. "We look forward to continuing to support and grow within this great community," said Pat. 
EDI can be contacted at (867) 393-4882 or you can drop by their office at 2195 2nd Ave