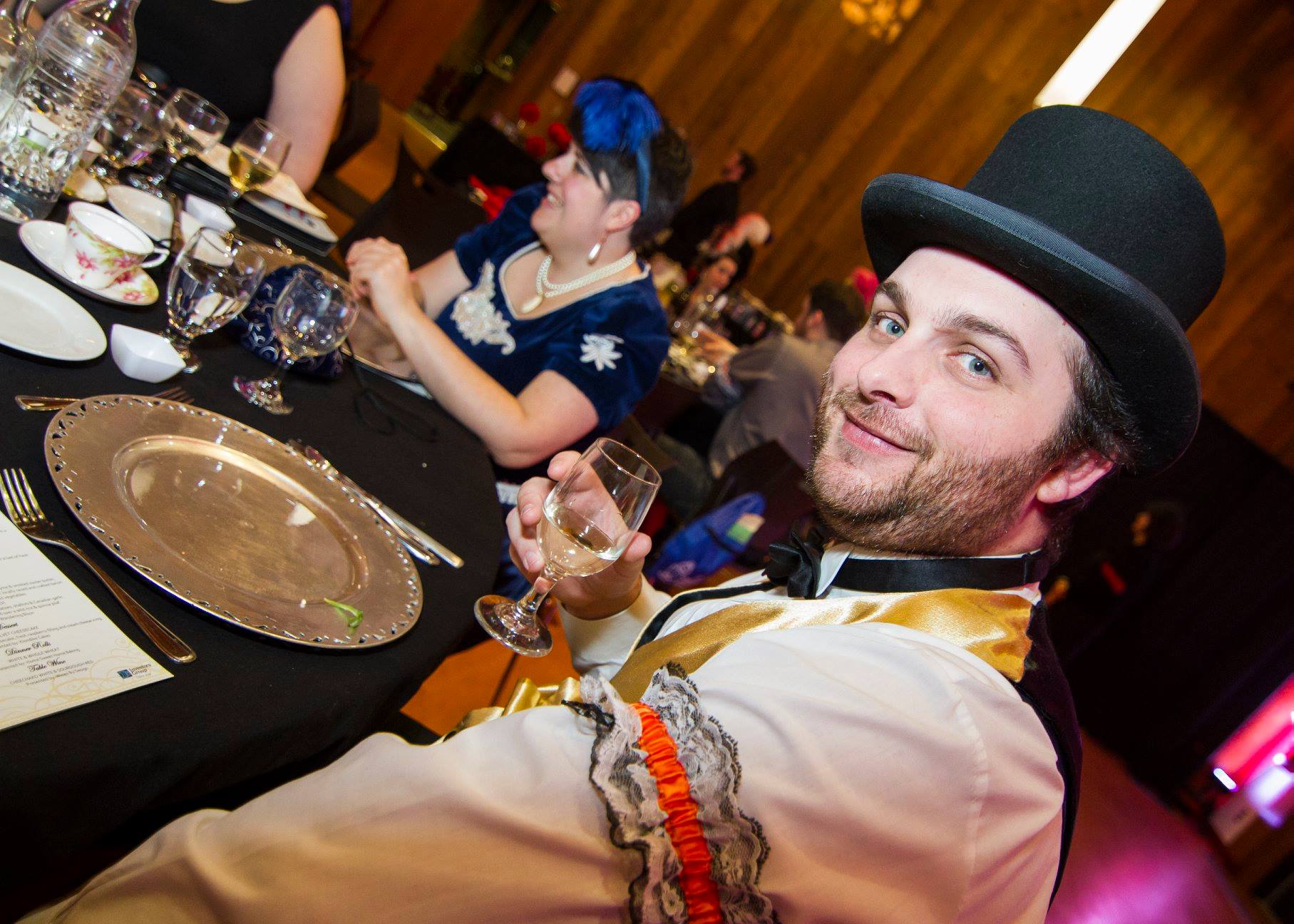 They say you need to live in the Yukon for a complete year, and experience a full winter, to be considered a sourdough. We had the pleasure of talking to a sourdough to the core, a gentleman who goes by the name of "Canuck Chuck", the one and only Dave Blottner. Dave is the Executive Director of the Yukon Sourdough Rendezvous (YSR), the infamous northern festival that turns 55 this year. Many locals would say, if you haven't participated in this festival, are you really a Yukoner?? 
We asked Dave to tell our followers about YSR. "We are a Society dedicated to bringing together our community, stimulating the winter economy and providing an outlet for Yukoners during the coldest month of the year." When prompting the question for how Dave's team will be celebrating the festival's 55th birthday, we learned the theme will include "Under the Emerald Lights". Fitting we'd say. 
Dave credits the Board of Directors and his team for always looking for ways to continue to grow the festival, and to become the premier winter festival in Canada. "We are dependent on our community to exist, both in volunteer power and sponsorship. Two-thirds of YSR funding comes from the local community and businesses sponsoring the festival. The remainder comes from Grants and the Federal Government. We have a small but mighty staff of three people, and the other 347 people that make Rendezvous happen, are all volunteers! We are proud to mention that many of them volunteer 6 to 8 months out of the year to plan and prepare." 
That saying, "it takes a Village" truly resonates here we learn. 
We wanted to know what Dave and his team value best about hosting a festival in the North? And specifically, the Whitehorse community. "There are a lot of little things that really bring the community together, I appreciate the dedication of our dancers working from September onwards, ultimately to perform in February. I love the way kids get so excited about meeting the Queen or Prince and Princess, the creativity of the performers and artists. Standing back and watching a crowd cheer at a sold-out event and knowing you had a hand in putting this together is very rewarding. The North is like a big family, and I feel like Rendezvous is our yearly reunion where everyone sets asides whatever differences they may have to come out to enjoy the revelry." 
We learn that last year was a hard year for the festival, and they are counting on the generosity of our community to support them do their best work, and ensure the sustainability of this event for the long-term. "We encountered a situation that put us back, one where we have had to take a look this year and reduce our footprint and impact in order to take care of Rendezvous for the long run. We will be counting on the community and volunteers to help us through this tough time, but also want to let them know that even if this festival looks a little different than previous ones, it doesn't mean we are abandoning traditions, just trying something new." We naturally asked how we could help, and Dave shared that by creating awareness that the festival is going through a hardship, and letting the community know they can contact the Rendezvous team directly to support them, would be valuable. (We encourage everyone to do what they can to support the longevity of this special Festival!) 
Onto a brighter note, we were curious what Dave's most memorable day on the job has been. "I think there is nothing that can compare to whirlwind of last Rendezvous. It was a Sunday in the park and I was working closely with two of our volunteers, we started early in the morning shoveling snow, then fixed banners, then refueled heaters, and then carried equipment to the axe throw. We saw the community challenge get going, and helped resolve a broken generator for the Snow Pad. We brought the paint and judged the colour wars competition, and ended up working the barricade crew for the parade, and then shared a beer together at the volunteer party. It wasn't until then that I realized these two had been by my side all day, taking on the tough jobs and the great ones with a smile and a chuckle, it was a testament to the Yukon spirit of volunteering, and really opened my eyes to how amazing my neighbors can be." 
We know how profoundly impactful volunteers can be on a community, and loved learning of this story. We assured Dave that the volunteers likely felt the same way too. If you haven't volunteered at YSR, we highly encourage you to do so! 
Lastly, we asked, "what does the future look like for the YSR?" 
"The Future looks bright for Rendezvous, we are re-examining our festival this year to recover costs from last year's troubles. We may end up in Shipyards, or we may move the festival to somewhere else. There are some great new programs coming together like our new Junior Can Can Line and some old favourites coming back such as the Flour Pack and of course the Quest for the Crown! Rendezvous no matter how big or small, will always have something for everyone." 
This couldn't be more true, young or old, near or far, joining the Whitehorse community during Rendezvous is truly something that no other city can offer, we promise you that. When you #LookInside our Territory, you know just how uniquely special it is. To learn more about the fundraising or volunteering opportunities, please visit: www.yukonrendezvous.com