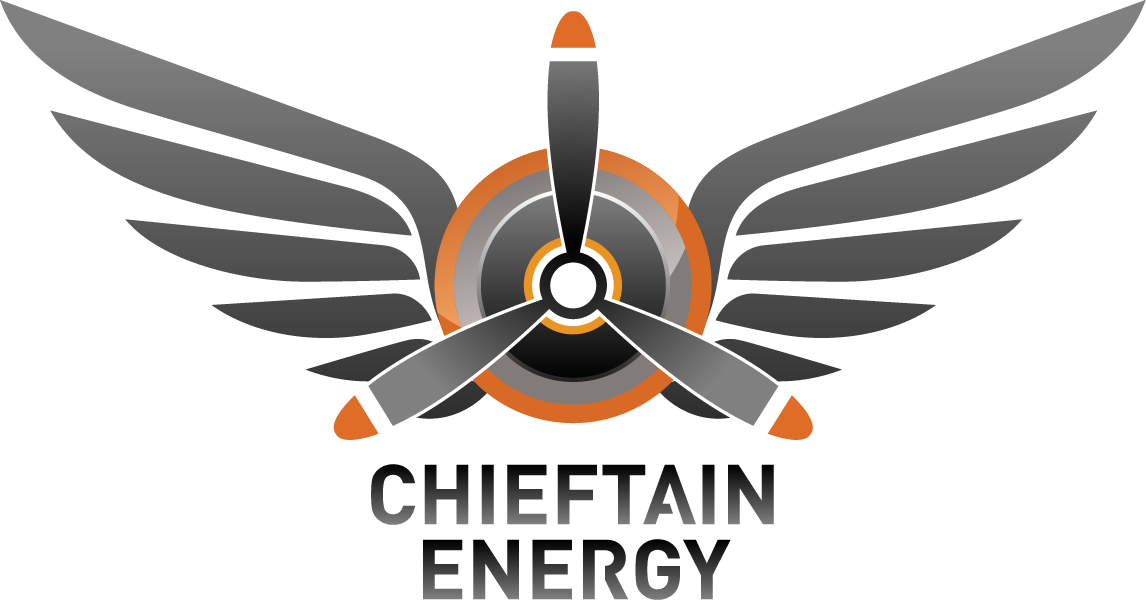 Our next #LookInside feature, is Headquartered in Whitehorse, Yukon – a familiar name to many; Chieftain Energy​ is a majority First Nation owned energy transport & logistics company, also a subsidiary of Air North, Yukon's Airline, and has been operating in the Yukon since 1977. 
We met with Shayna Haley, Project Manager, Commercial Development at Chieftain Energy and asked her to share the rich culture and history this company has had in our Territory. 
"Chieftain's core mission is to provide a safe and reliable local energy supply option in partnership with First Nations, and further to that Chieftain plays a key role in helping Air North keep Yukon air fares sustainable and affordable. In addition to Air North, Yukon's Airline, Chieftain's equity investors include the Vuntut Gwitchin First Nation, and Kluane First Nation, and Chieftain also has non-equity partnerships with, Kwanlin Dün First Nation, Na-Cho Nyak Dun First Nation, Selkirk First Nation, Tr'ondëk Hwëch'in First Nation, and Dease River First Nation through their respective development corporations." 
In true Yukon fashion, Chieftain cares deeply about the greater-community. Understanding that community starts at home - ensuring Yukoners can travel affordably, and enjoy the community initiatives that our Territory proudly offers - is a core value of Chieftain Shayna explains. 
"Though we were born from Air North's need to take greater control over their fuel supply chain, we see ourselves as more than just a way to keep air fares low. We also strive to offer home heating and fuel solutions with the same level of care and service everyone has come to expect from Air North. We have the same dedication to our community and are heavily involved in various sponsorship's to help benefit and enhance community initiatives. One of the unique differentiating features between ourselves and Air North is also the fact that we can deliver fuel to communities that currently don't have air service. In that sense, we are bringing Air North's dedication for customer service to new places and building ties with all Yukon communities, as well as neighbors in northern B.C. and the NWT. In that sense, we are helping Air North to build deeper roots in Yukon communities." 
Shayna's great energy and warm demeanor indicates how celebrated the company's culture is, it's clear to us that Shayna loves her job…and her colleagues too! The company's best asset we learn: the people. 
"I'm still relatively new to Chieftain, having moved to Whitehorse from Victoria in early August. However, since being here, I've really gotten to know the team. I can go to anyone and they'll be ready to help me at a moment's notice. I can also approach anyone, from the drivers who love to joke around and model for me when I need to take yet some more marketing photos of their trucks, to the CEO who's always encouraged me to approach him with anything and is even working directly with me on some projects I would have never expected past bosses to take an interest in. The long and short of it is that the people I work with truly care. Most of them are born and raised Yukoners, but I don't feel like an outsider. They've not hesitated to 'adopt me' as the newest member of the North. Having been here for about 3 months now, I've gotten to know the overall friendly nature of Yukoners, and can say with certainty, Chieftain embraces that persona completely." 
It's not a secret to anyone now embedded this company is in our community, we wanted to learn more about their corporate social responsibility and philanthropy. 
"At Chieftain, we are committed to our community and want to do our best to help it grow and prosper. Some highlights of our most recent sponsorships include sponsoring fuel for Mt. Sima, and for the Whitehorse Cross Country Ski Club's 'Piston Bully'. One of the neatest sponsorship initiatives we learned was "flying in nine professional racers and a professional videographer, to the Slam Fest mountain biking event this past summer to help increase hype and draw attention to this annually". 
Additional sponsorships include supporting Cross Country (Skiing) Yukon, and sponsoring local musher Hans Gatt's quest for the finish line next year! "We are very excited about this sponsorship and hope to highlight the resilience of our community through the Yukon Quest - Official Site, and Yukon Sourdough Rendezvous! This initiative embraces the 'In It For the Long Haul' mentality that we are using to summarize our commitment to delivering better long-term energy solutions here in Yukon.
So what's been Shayna's most memorable day on the job?
"Definitely my ride along. During my first few weeks I was sent out for a day with one of our fuel delivery drivers. She walked me through her responsibilities and joined her for a fuel delivery to a few local houses." 
We learn that one driver in particular likes to put smiley faces on all the customers' receipts. And yes, we also learn that when a group of kids making the 'honk' motion, some of the drivers happily oblige. "…the looks on the children's faces are priceless, and it makes not only their day, but mine as well", we discover. 
So what does the future look like for Chieftain Energy? 
"The future of Chieftain Energy is completely tied to our Partners and to the Yukon as a whole. Chieftain's chief focus is to create a local energy supply chain that combines Yukon companies and all Yukon First Nations to create economies of scale, so we can drive down the cost of energy to end consumers, as well as enhance safety and customer service. While we currently specialize in the energy sources of today, such as aviation fuel, heating fuel, gasoline, and diesel, we are very cognizant of trends. We are actively moving to support emerging technologies, such as the increasing use of Liquified Natural Gas (LNG) for electricity generation in both the Yukon and the NWT. While LNG is not typically seen as being a renewable energy, it is a cleaner alternative to diesel, and we are seeing LNG displace diesel in the delivery of electricity to households, as well as corporations and off-grid mines. With signs of a boom in mining activity here in the Yukon, we see LNG as a great way to reduce the environmental impact of off-grid power generation. We are interested in any and all energy forms, and our Chief mission is to provide a made in Yukon solution to our energy needs."
Thank you Shayna for helping us learn more about Cheiftain Energy, and the companies mission, culture and values. We are profoundly proud of the companies that reside in, and provide jobs to our special Territory. #LookInside